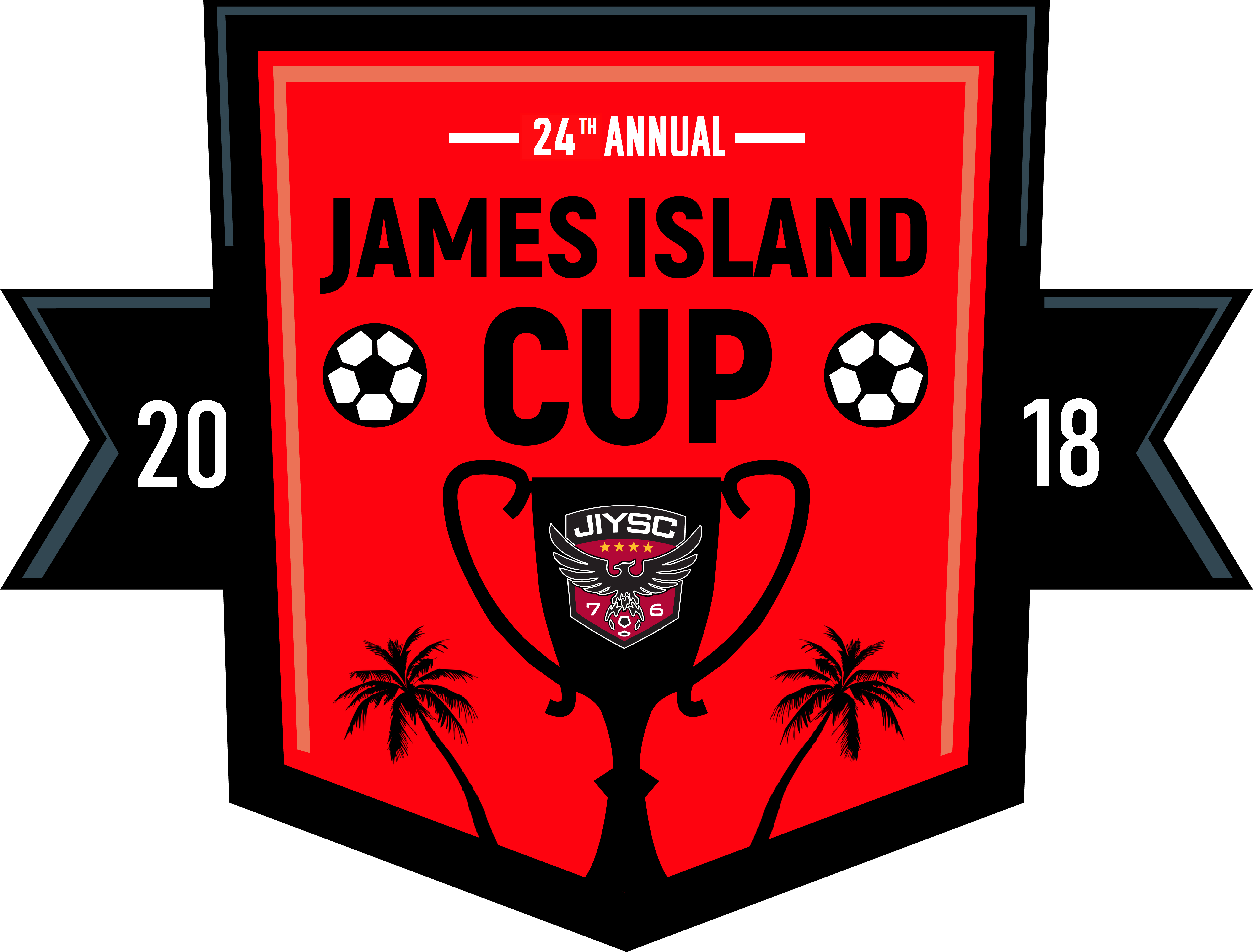 24th Annual James Island Cup
James Island Youth Soccer Club invites your team(s) to join us in Charleston on November 17th – 18th for the 24th Annual James Island Cup.  This tournament is known for its friendly competitive spirit that is complemented by one of America's  favorite destinations, Charleston, SC.
Over 250 Teams come from within South Carolina and surrounding states that include North Carolina, Georgia, Tennessee and Florida to have a special fall season finale. We encourage teams to register early.
Age Groups:
U8 – U10 (7v7) = $520
U11 – U12 (9v9) = $560
U12 – U19 (11v11) = $610
Sign up before September 7 to receive the Early Bird Special of $50 saving per team
Hotel Information – Stay to Play Event – James Island Cup | November 16-18, 2018
The James Island Cup has partnered with Pse Event Housing to provide attendees/groups with the best available hotel rates and a smooth booking experience.
Our event is a "Stay to Play" event: A good working relationship with hotels is critical for the long-term success of our event. For this reason, teams or attendees who are traveling from out of town are required to book their rooms through our Official Travel Partner, Pse Event Housing, to ensure that our room blocks are utilized. In short, since the hotels are holding rooms for our event, we must use these rooms.
Lowest Available Room Rates: View hotels and book online.
https://pse.tournamenthotels.com/pse/Event/2243
The best hotels will book up quickly so please book well in advance.
Book by Phone: 888-417-6446
Email us at: https://pseeventhousing.freshdesk.com/support/tickets/new
Please contact our tournament director, Thomas McEnery, if you any questions or need any assistance:
tmcenery@globalpremiersoccer.com
Online Check in Information for James Island Cup
ALL TEAMS MUST COMPLETE MANDATORY ONLINE CHECK-INThere will be no onsite/game day check-ins-Check-ins/registrations are due by 10 PM Friday, November 9th,  2018-All teams will receive a confirmation email stating that their check‐in documents were complete no later than 10 PM Wednesday, November 14th, 2018-Online Check-in registration documents must include:
US Club/USYSA/USAA approved Roster (NOT the GotSoccer Roster)
US Club/USYSA/USAA player cards
Team Info Sheet (Click here for info sheet)
-No changes to the verified roster after 5 pm Wednesday, November 14th
-Instructions for check-in uploading instructions can be found below: PLEASE READ CAREFULLY
-All check-in questions please email Dominic@gotsoccer.com
For further instructions regarding check-in please visit – https://www.globalpremiersoccer.net/kickoffcupcheckin